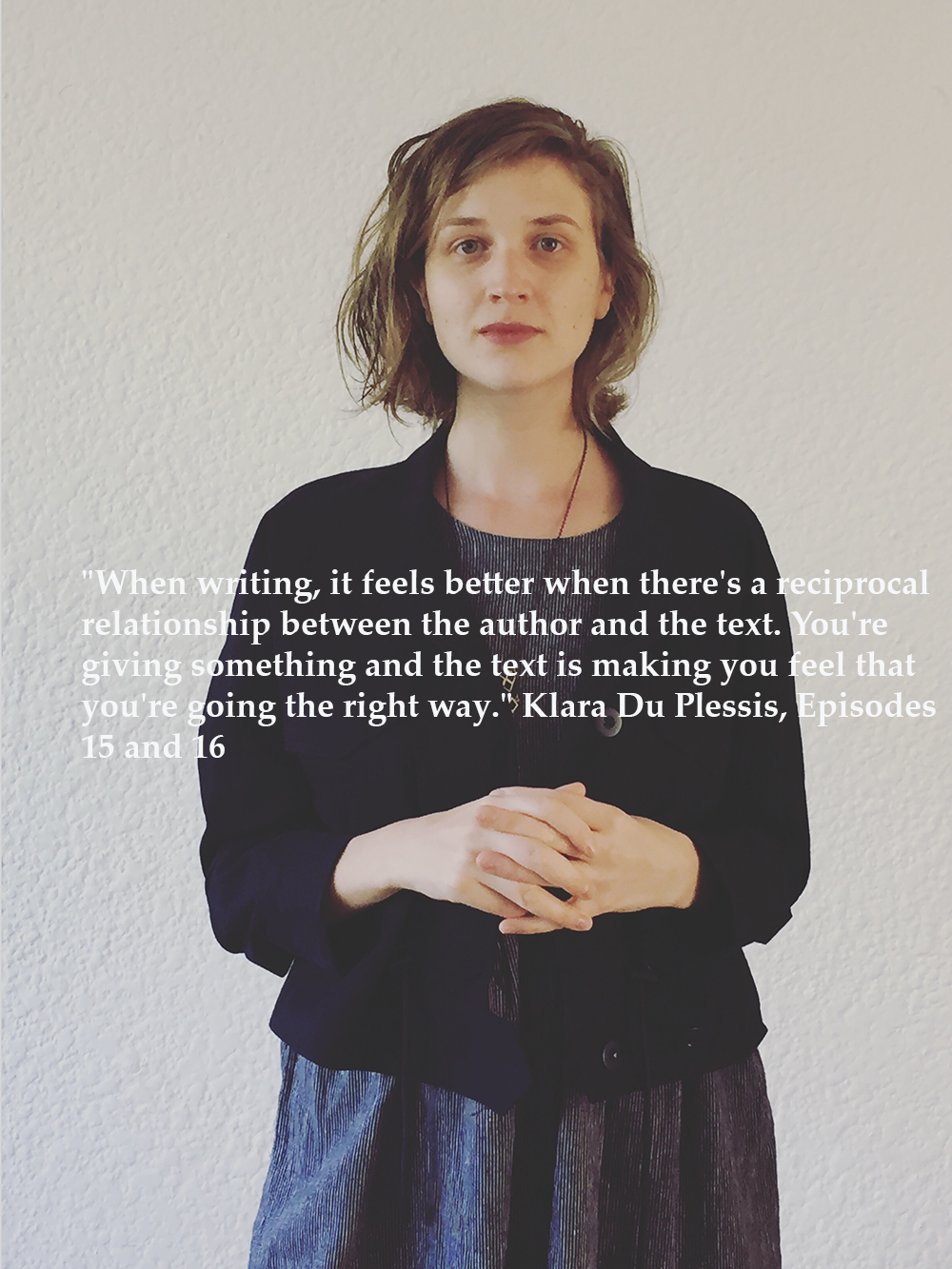 The Small Machine Talks Episode 15
with Amanda Earl and a.m. kozak
and special guest Klara du Plessis
recorded April 27, 2017
Klara read the night before at the In/Words Reading Series, with Clare Farley, who we interviewed previously. We had the joy of sitting down with her the next day at SMT headquarters to chat with her. Part one talks about her chapbook "Wax Lyrical," scientific language, removal from intimacy, working in multiple genres.