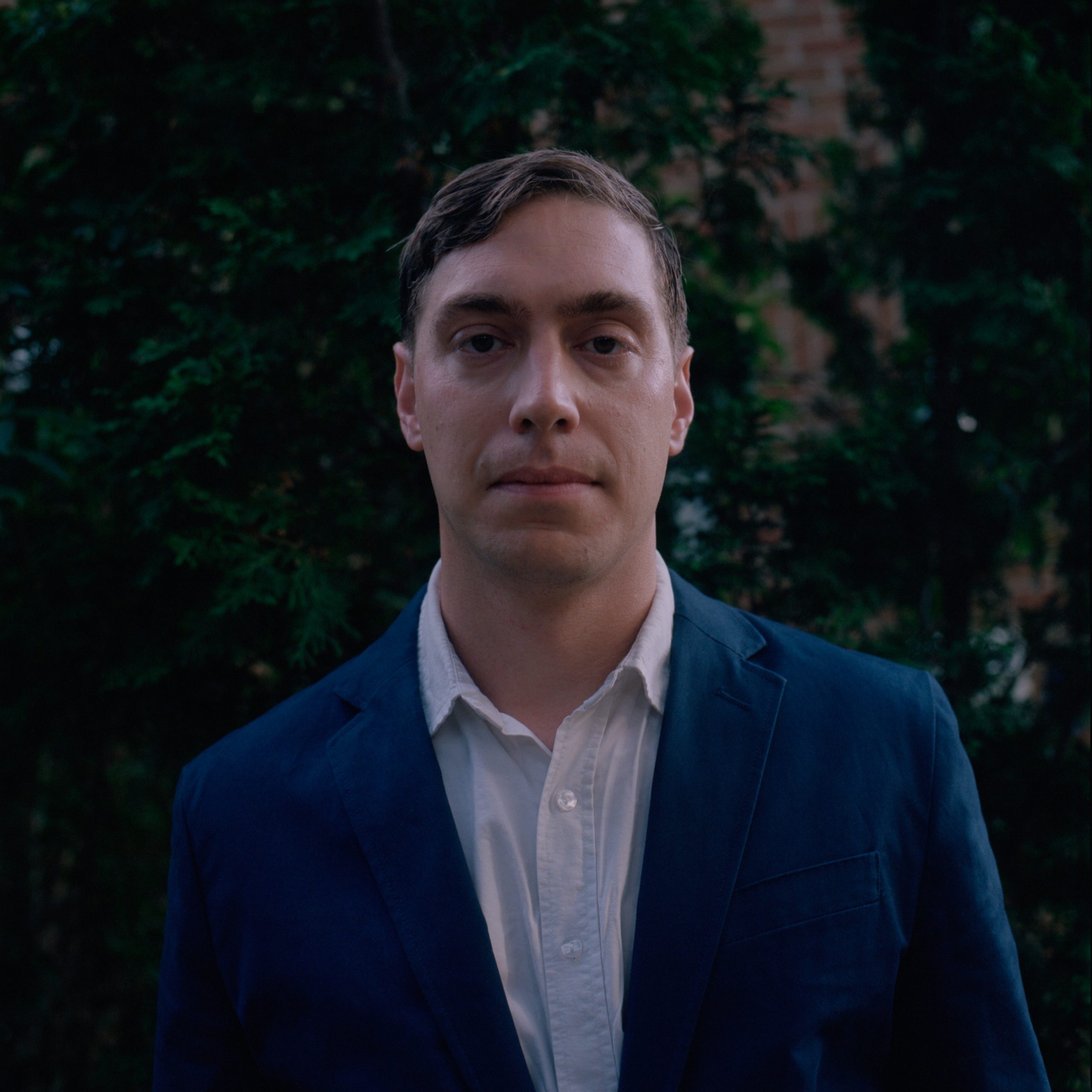 James Lindsay is the author of Double Self-Portrait, Our Inland Sea and the chapbook Ekphrasis! Ekphrasis!. He is the co-founder of Pleasence Records and works in book
publishing.
"an interview is a kind
of intimacy that must fail
in order to be near to real." from Dog Park
James reads the title poem, "Double Self-Portrait"
I feel like it explains everything, and I don't need to ask any questions 😊
http://www.pleasencerecords.com/
http://www.anstrutherpress.com/ekphrasis-ekphrasis-by-james-lindsay
We talk about the cover, the joys of reading acknowledgements, the process of making the book, the concept of doubling, and Paul Vermeersch, friend, editor, and mentor. First books as wild parties.
I ask James about his poetic influences, including Tyehimba Jess and his book Olio.
https://www.wavepoetry.com/products/olio and relating work to pop culture and art. We discuss how reading someone else's work can help sort out issues with what we're writing. We talk about the pleasure of quotes. I talk about my label maker and how I use it for quotes.
I make a connection between James' work and "Surreal Estate, 13 Canadian Poets Under the Influence" (The Mercury Press, 2004) edited by Stuart Ross. James has found surrealism in all art interesting. We talk about some of the books James has enjoyed, such as Donald Antrim's the Hundred Brothers https://en.wikipedia.org/wiki/The_Hundred_Brothers
Amanda mentions the reversal technique used by contemporary Canadian surrealists, also found in James' work. We discuss the incorrect use of Latin terms and shaming over it.
We discuss the record label James has co-run with Paul Lawton, the connection of the oddball and the experimental. James discusses the community and support of the alternative music community, and the variety of music that the label put out. Amanda talks about the movie Her Smell with Elizabeth Moss.
We talk about James' role at Coach House Books and James talks about how the experience has helped his writing and shares insights for publishing and promoting books. We discuss how the pandemic has changed how book promotion.
We talk about the role of direct address of the reader in the book.
James mentions Donald Britton's poem "Italy"
https://www.poetryfoundation.org/poems/91542/italy
James talks about how doubles are lies and how the refrain "it's all a terrible lie" from Britton's poem acts as a refrain and ties the poem together. Amanda raises the idea of poetic intensions and reader responses, the idea of writing and failing. James talks about thinking about conspiracy theories in relation to the poem Counter-Earth.
We talk about cicadas and bees prevalent in the book and other poets' books. James talks about being a half-nature poet while living in the city. We talk about the role of cliches. James says cicadas and bees are small, powerful meaning machines. The use of these as a way to reference other poets.
Amanda wonders if James is a fan of science fiction because there's that aspect in his book, but he hasn't read that much in a long time, most recently the Imago Stage by Karoline Georges. He read a lot of sci fi as a kid. James refers to the novelist César Aira and his style of incorporating science fiction, fantasy and surrealistic techniques in his literary novels.
We talk about how launching during a pandemic is different and strange, missing people we only saw at readings. He talks about how authors need to take advantage of every opportunity they can. We discuss the wonderful movement that is Knife Fork Book and how important community is. Kirby calls themself the poetry cheerleader.
James discusses the pressure on poets to be good or productive. We discuss Gary Barwin's Baby Platypus Award for finishing the writing of a novel.
James picks the topic of duende from the Small Machine Talks list of themes. He talks about Lorca and not understanding the concept at first. Double Self-Portrait is a collection about things. He talks about the elusive nature of duende. He references the New Yorker Poetry Podcast and Charles Simic's poem, the Lunatic.
https://www.newyorker.com/magazine/2012/12/10/the-lunatic
We talk about how working on a puzzle is like working on a poem.
James' next reading is with Ian Williams and Paul Vermeersch to launch Ian's book, Word Problems.
James Lindsay's Double Self-Portrait is a playful and thoughtful poetry collection that examines expectations of truth by portraying the ways it can be distorted, manipulated and misinterpreted, through memory, stories, portraits and self-portraits, art, music, film, mirages, allegories, Gutenberg's stupid machine, plagiarism and appropriation and even the poet's words themselves. Throughout the book there is the continued refrain: a buzzing hum of cicadas or bees, a ringing in the ears, tiny fingers playing music in a code we don't understand and the chorus, "it's all a terrible lie." There is much word play and punnery, especially in the Ekphrasis! Ekphrasis! section, a litany of psychological terms, music, wise philosophizing on human nature as seen from the point of view of an introvert, who is anxious and uncomfortable, humourous and humble.
Thanks to James Lindsay for being on the show, to Charles for processing, to Jennifer Pederson for the theme song, and to you for listening and sharing the episode. Stay tuned for the next episode with Gary Barwin in October, future episodes with Rasiqra Revulva, Klara Du Plessis, Sacha Archer, Pearl Pirie and a special episode on the poetic elements of music in December featuring amazing musician Subhraj Singh.